Kwaku Duah, a trained nurse and self-taught data analyst is urging nurses to embrace quantitative analysis. He is optimistic it will help nurses become drivers of change in global health research. "I am a nurse myself, and I have realized most nurses dread quantitative analysis (a technique that uses mathematical and statistical modeling, measurement, and research to understand behavior).
"In one international workshop I attended, I observed most nursing publications are qualitative (using subjective judgment to analyze non-quantifiable information). However, I recognized a majority of the ground-breaking research is quantitative in nature.
"If nurses want to participate in global research in a strong and meaningful way, we must embrace quantitative analysis as the first tool, not the dreaded one," he said.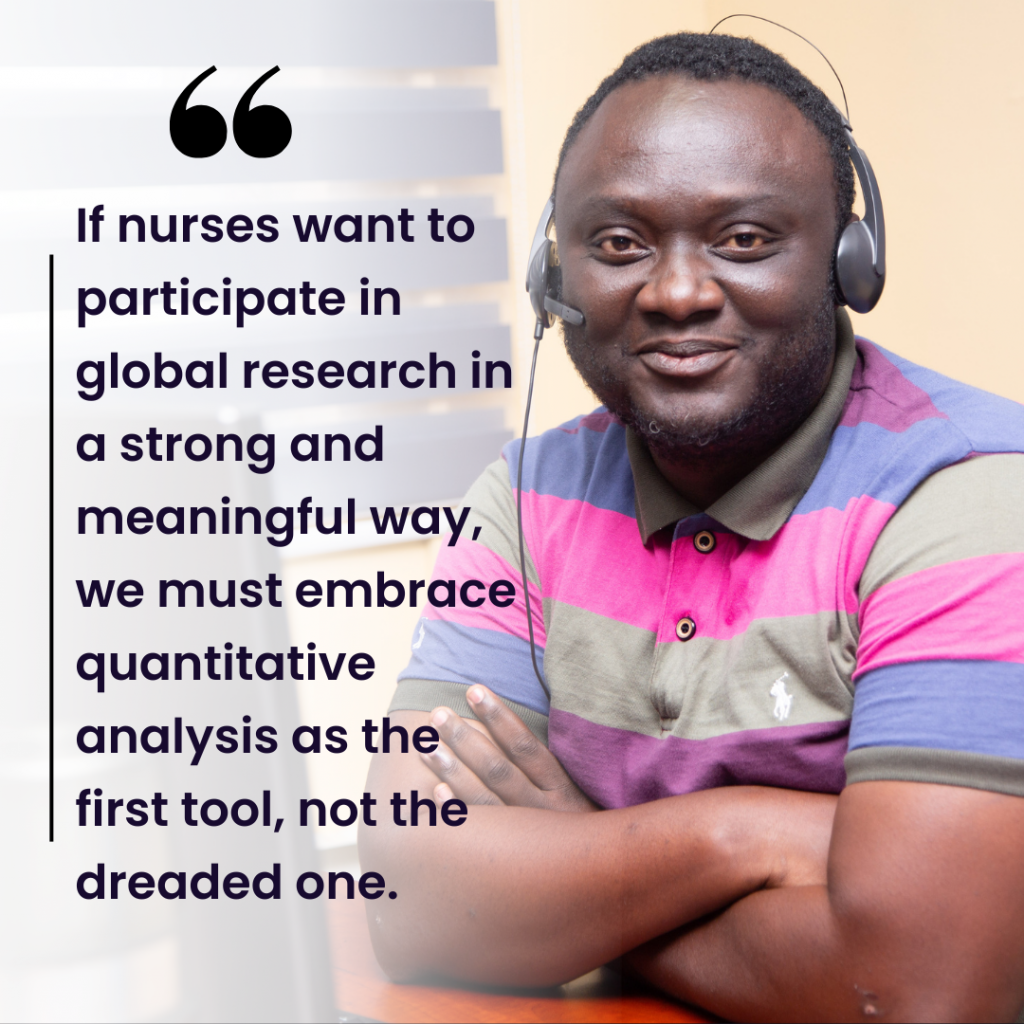 Kwaku Ibrahim Duah is a data analyst with the Global Health and Infectious Disease Research Group at the Kumasi Centre for Collaborative Research in Tropical Medicine in Kumasi. Kwaku holds a Master of Philosophy in Health Systems Research and Management; an area he hopes to pursue intensely in the coming years.
As a routine, Kwaku collects and analyzes data from various databases, including REDCap (a web application for building and managing online surveys and databases). He also regularly organizes training sessions on data collection and analysis tools for students.
Recently, the Global Research Nurses awarded Kwaku a grant through the Burdett Trust for Nurses to train early career researchers from the nursing and midwifery field in Data Analysis.
"I saw the grant advertisement on the Global Health Network website. I had already submitted a proposal the year before but did not make it.
"I subsequently modified the proposal through the feedback I got from the organizers and put a second proposal together. This time it was a success," Kwaku revealed.
"For this workshop, we will be using "Jamovi" as the selected software. We decided to use Jamovi because it is free and open-source. There are many popular software like "SPSS" and "STATA" but they are not free; Jamovi is as good as any of them.
"Additionally, Jamovi is powered by R, a compelling statistical software used by millions of people around the world. This means when a person is familiar with Jamovi, they can start writing their own code in R," he explained.
Kwaku further elaborated on the nature of the workshop and the various areas he hopes to tackle.
"The workshop will be held this November in Kumasi and will cover descriptive data analysis. This will include the analysis of single variables (data item e.g., age, sex) as well as the analysis of multiple variables simultaneously.
"Participants will explore ways to interpret analyzed data and generate tables and graphs to effectively communicate these outcomes. If they can put collected data together, analyze, and share it, it can represent a useful source of information for the facilities they work in."
Kwaku Duah hopes that even though his cohort of 35 may seem small, the impact of the workshop will be extended to others.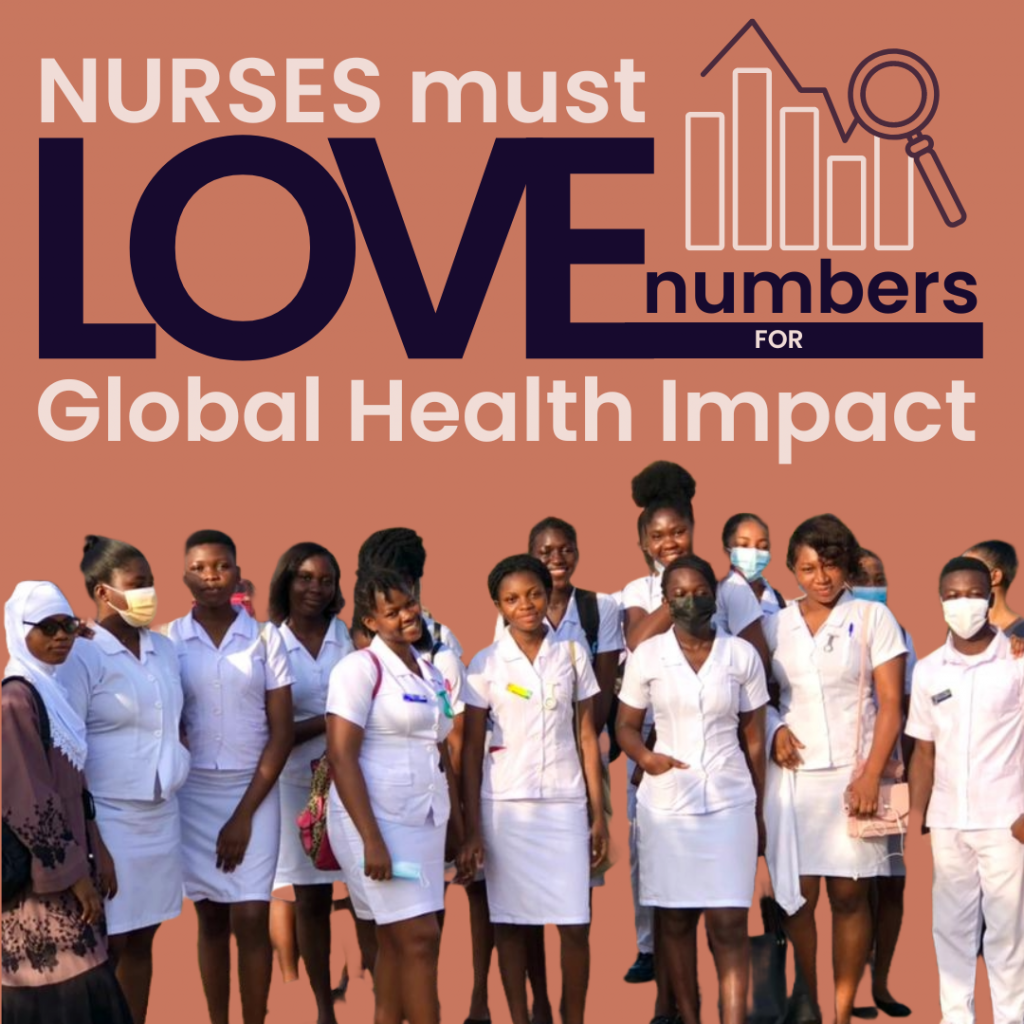 Global Research Nurses is a community of practice that aims to empower nurses and midwives to pursue a career in research, regardless of their work setting or role. Their mission is to make research accessible to every nurse and midwife, allowing them to choose their level of involvement, from evidence-based practice to leading research initiatives. Global Research Nurses is a programme funded by the Burdett Trust for Nursing.