The Graduate Students' Association of Ghana (GRASAG) KNUST Chapter has recognized and honored the Kumasi Centre for Collaborative Research in Tropical Medicine (KCCR-KNUST) for its outstanding contributions to research and healthcare in Ghana. The visit by the executives, held on Wednesday 20th September 2023, was to celebrate KCCR's dedication to advancing scientific knowledge and improving public health outcomes in the country.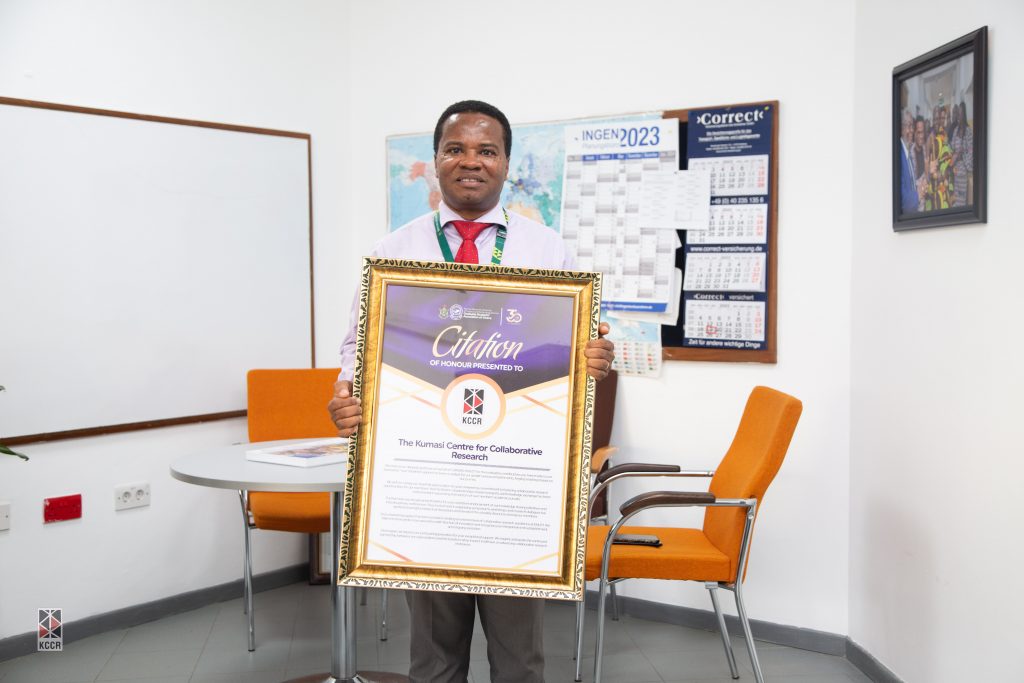 KCCR, a world-renowned research institution based in Kumasi, Ghana, has consistently played a pivotal role in conducting groundbreaking research on infectious diseases, including malaria, tuberculosis, and more recently, its significant contributions to understanding and combatting the COVID-19 pandemic. The center has been at the forefront of scientific innovation, making crucial strides in diagnostics, treatments, and preventive measures.
The GRASAG KNUST executives Led by Mr. Fred Parker presented a citation to Professor Richard Odame Phillips, the Director of KCCR, in recognition of the center's exceptional contributions to research and healthcare in the nation.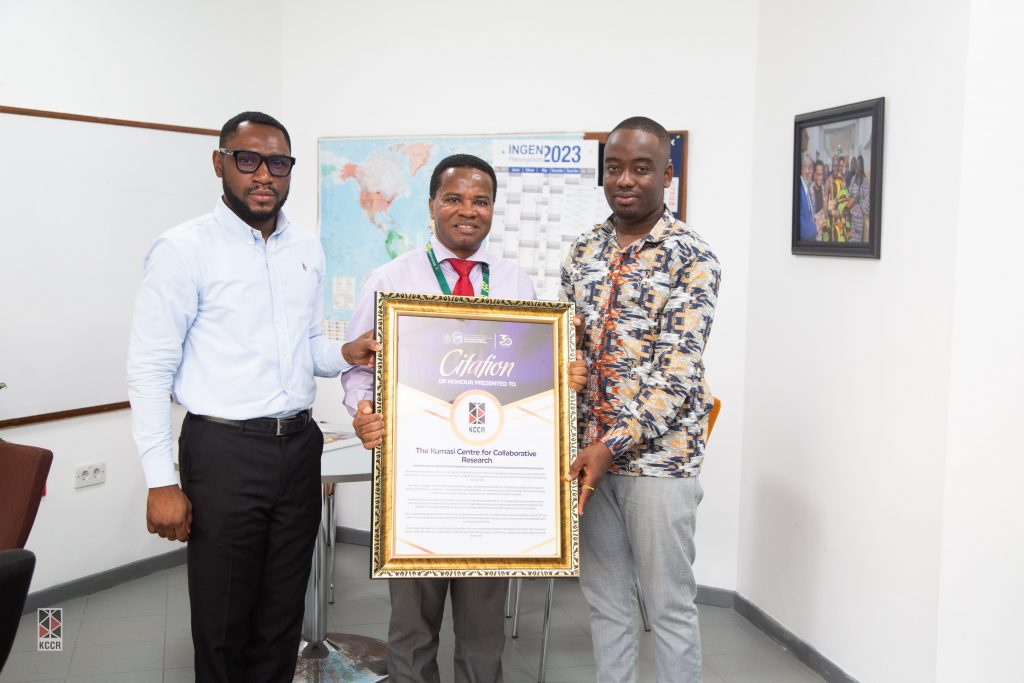 KCCR's dedication to research and its relentless pursuit of scientific excellence continue to make it a beacon of hope and progress in Ghana's research landscape. This recognition by GRASAG KNUST serves as a testament to the center's unwavering commitment to advancing knowledge and improving public health in the nation.